Reservation Enquiry form for writing down booking details
Reservation form is primarily used by reservation department or by the hotel sales team to write down the booking details over phone or when they go for a sales call on client site.
As in some busy hotels it will not be easy for the reservation agent to key in the reservation on the property management software while having the conversation with the guest.
Details such as Name of the Guest, Contact Number, Required Room Type, No. of Pax, No. of rooms, Arrival Date, Departure Date, Bookers Name, Pickup Details, Special Requirement or Requests, Agreed Negotiated Rate, Billing Remarks or Billing Instructions etc. are filled on to the enquiry form.
Reservation agents note down the required details quickly over the call on the form and then later key in these details on to the property management software or hotel software once the call is ended.
Once the res agent completes entering all the reservation details from the enquiry form on to the PMS, Each form is duly signed and the same is verified and field by the Reservation Manager.
Below you can download sample Reservation Form for writing down all reservation requests over phone.
Download Sample Reservation Forms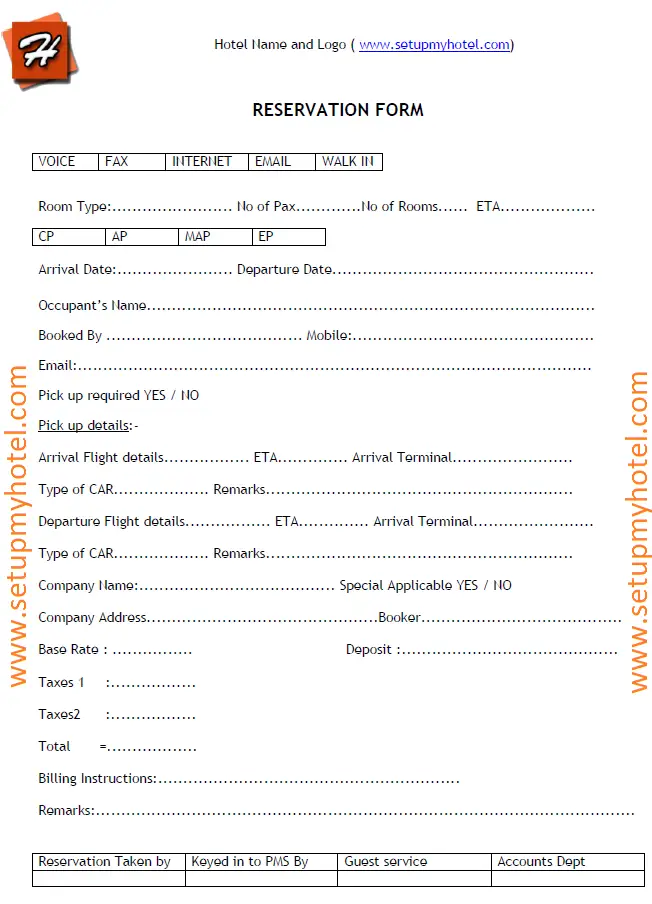 ---