Sample Banquet or Event booking enquiry format:
Banquet enquiry form is used by the hotel sales team to write down the banquet or event details while discussing the requirements with guest or booker. This form is often used by the sales team when then got for sales call to client office or site.
Details like the required banquet hall, date of function, duration, type of function, number of pax, menu requirement, equipment requirement, seating arrangement etc. are noted down on the enquiry format. Later these details are updated on to the hotel banquet booking software or property management system.
Download Sample Event Enquiry Formats
Banquet Enquiry / Event Enquiry Form Sample 1
Banquet Enquiry / Event Enquiry Form Sample 2
Banquet Enquiry / Event Enquiry Form Sample 3
Banquet Enquiry / Event Enquiry Form Sample 4
Banquet Enquiry / Event Enquiry Form Sample 5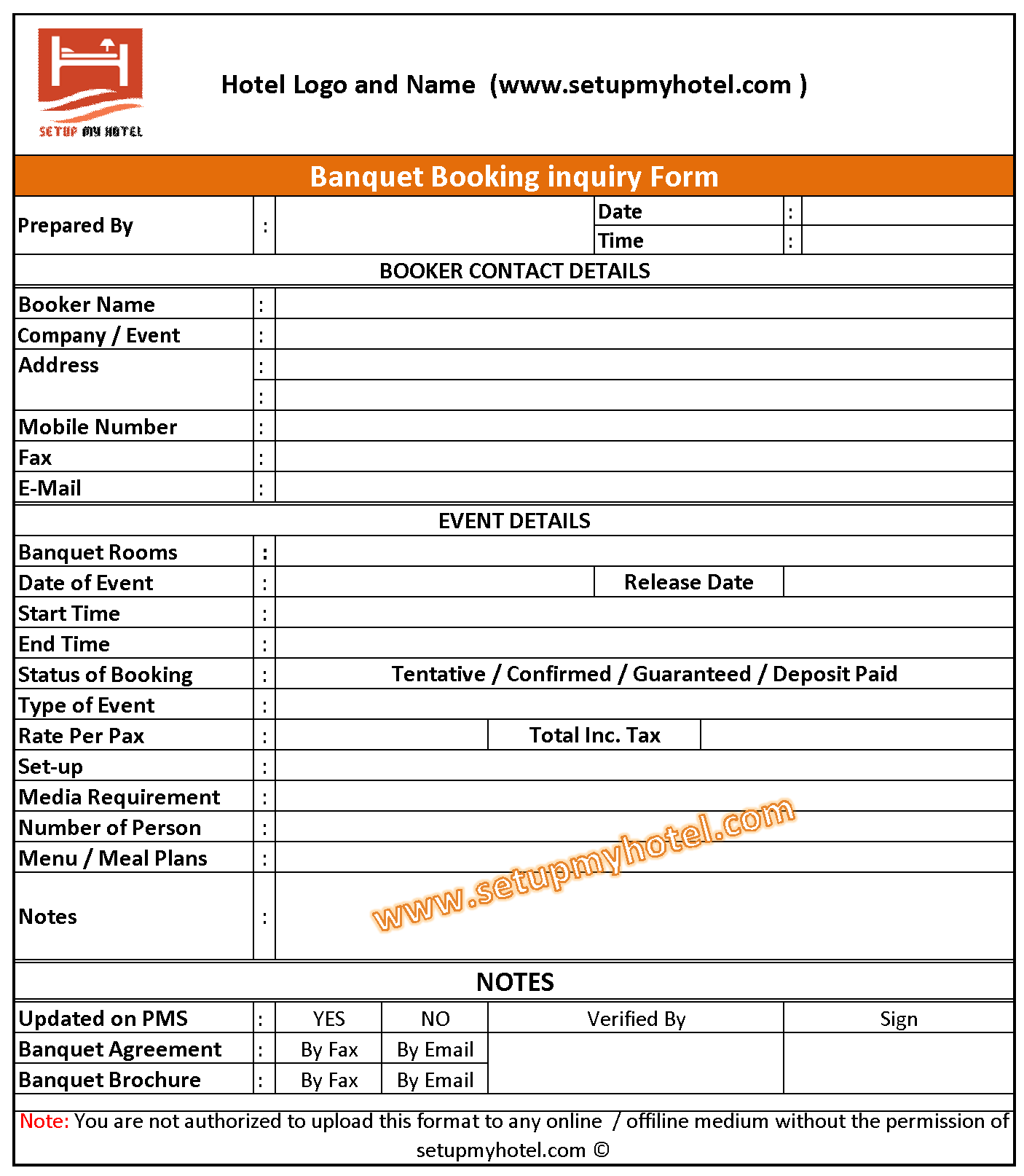 ---