Sample Environment Card / Save Water Cards for Housekeeping
Hotels or accommodations are trying to make important environmental improvements to minimize its impact on the environment. 
The housekeeping department places Environment-friendly cards on top of guest bed sheets and toilet to encourage customers to use the hotel's products and services in an environmentally friendly way.
Find below few sample environment cards and save water cards to keep on top of guest bed sheets and also in the bathroom.
Download Sample Environment Cards:
---
Sample Environment Card / Eco Friendly Card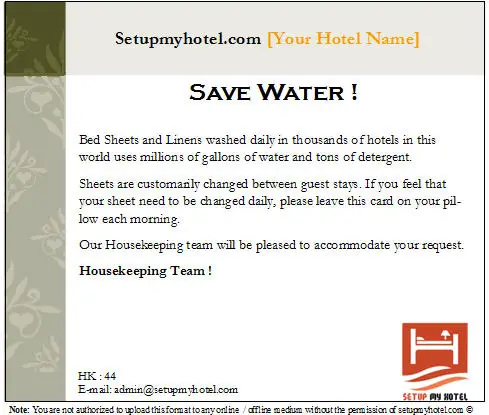 Note: Please note that these templates are designed in 'Microsoft Office Publisher', You might need to have this program installed on your workstation in order to open this files.