Room Move / Room Shift Tracking Sheet for Front Desk
The Room Change process is one of the important tasks of Hotel Front Desk Operations. It is a must to announce details of all room move to other departments for a smooth and effective hotel operations.
When a guest is physically moved to another room the front desk personal should update this information on the property management software, move the bills folder and also inform the same to other departments like Housekeeping, Room Service, Bell Desk Etc. 
Below sheet is used to track all Room Moves occurred during the day and the same should be filed daily basis to the 'Room Shift' folder for future reference.
Download Excel Format:
Room Shift Control Sheet Excel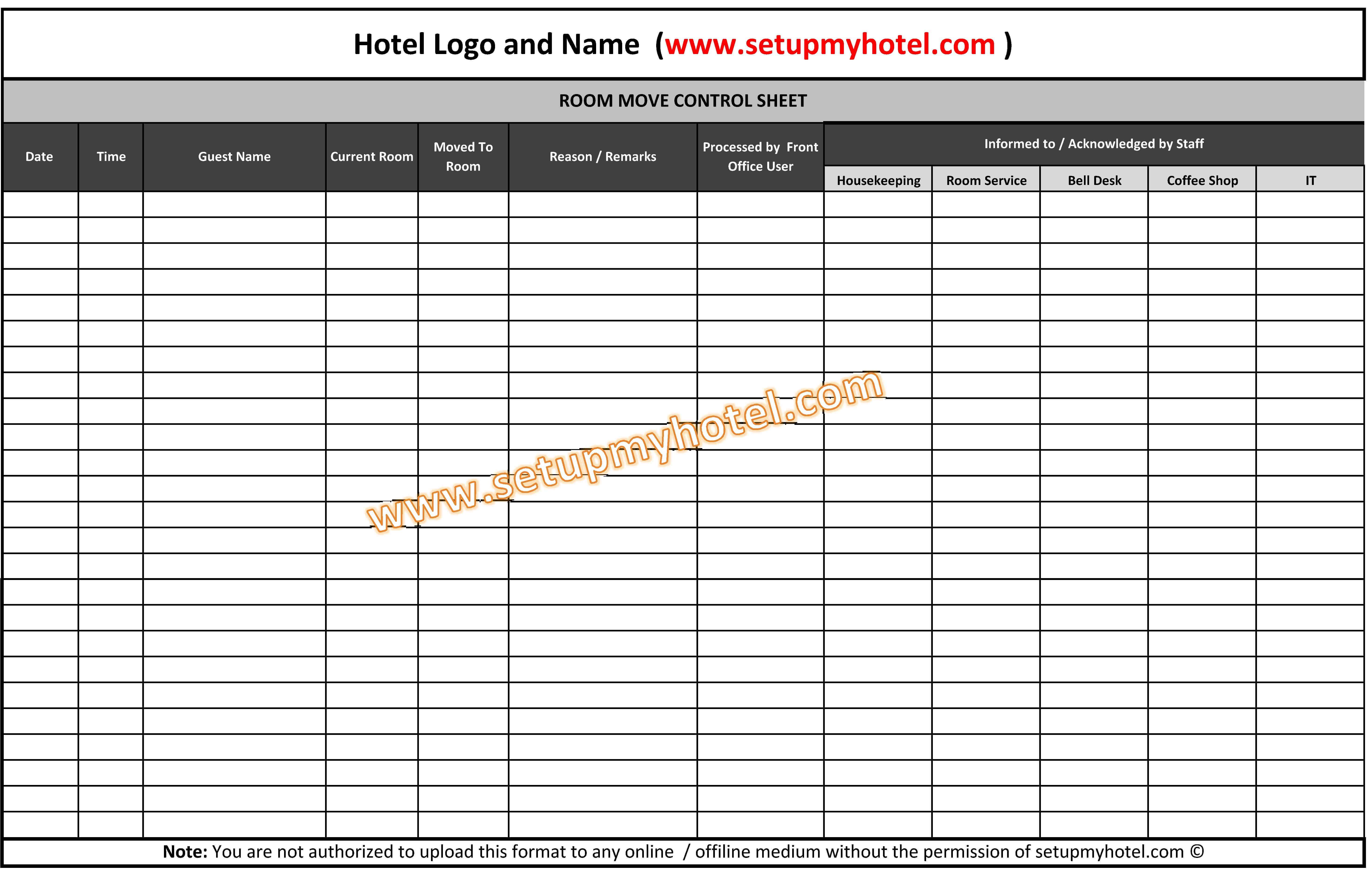 ---