Umbrella borrow Logbook / Tracking Sheet Format
Sample format of Umbrella borrow logbook to track the details of the guest who had borrowed the umbrella from the hotel front desk or concierge.
The logbook or tracking sheet should contain details like Guest Name, Room number, Borrow date and time, Give by staff name, Return date and time, Received by Staff.
Along with the entry on this log, book staff can additionally put a 'Traces' / 'Alert' messages on the property management system to indicate that the guest had borrowed umbrella.
Download Sample Format:
Excel Format - Umbrella Tracking Sheet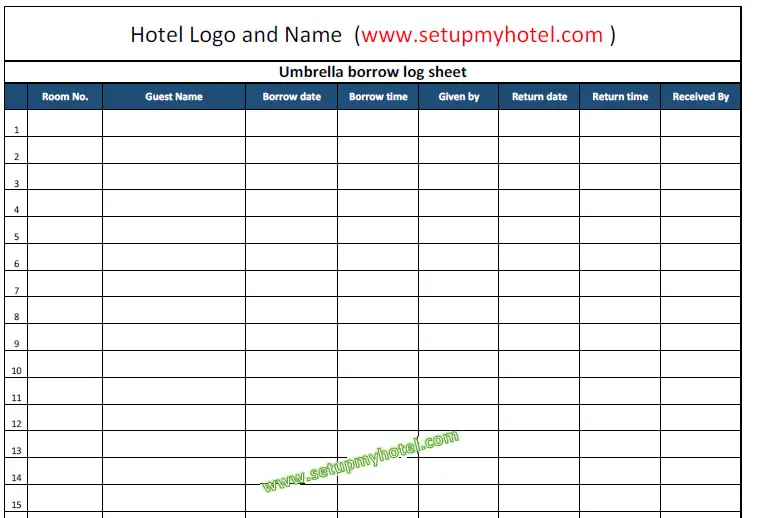 ---