Pre Opening Checklist sample format for Hotels / Resorts
Hotel pre-opening process with attention to each and every detail will likely lead to a smooth opening and this will also help to ensure a successful future hotel operation. The pre-opening checklist should be prepared in such a way to monitor all interdependent activities including the monitoring of the progress of the pre-opening.
The General Manager and each department head will each have checklists and all should be coordinated and monitored for progress by the General Manager as project manager. New age cloud-based software like the teamwork helps to easily manage the pre-opening task and collaboration with the stakeholders.
It is said that one of the top ten mistakes made during the pre-opening stage is to not have a pre-opening checklist.
Download Hotel Pre-Opening Checklist/Tasklist
Hotel Pre Opening Checklist - Hotels & Resorts - 1
Hotel Pre Opening Checklist - Small Hotels & Resorts - 2
Hotel Pre Opening Checklist/Tasklist - for importing into Teamwork Project Management Tool. 
We recommend using Teamwork software for effectively managing and tracking your Pre Opening activities. Follow the below steps to create a Free account and import the pre-opening checklist with more than 1000+ tasks.
Step 1: Create a Free account
Use this link to signup for a free account with teamwork
---
Step 2: Create a Project
a) After completing the signup process, create a new project from the 'project' tab.
 b) Enter a name and short description of your project.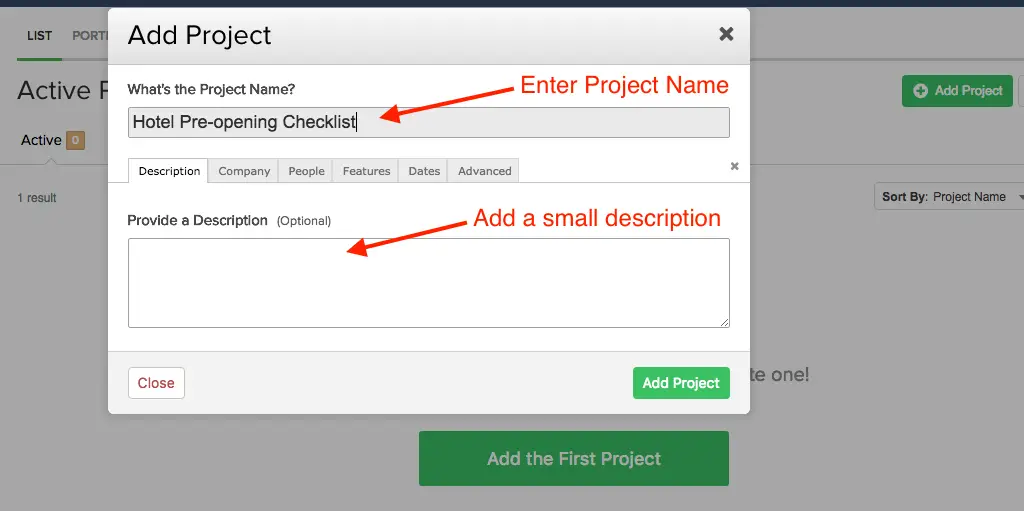 c) Select Project Start date and Hotel Go live date as 'End Date', After selecting the dates click on 'Add Project'.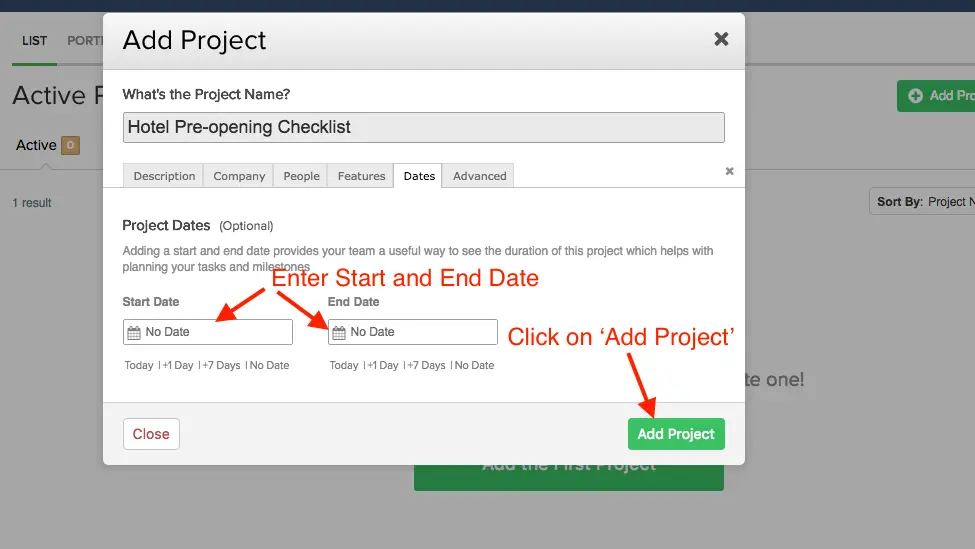 ---
Step 3: Import the pre-opening task into your project.
a) Download the Hotel Pre-opening tasklist which we have created from here: Hotel Pre Opening Checklist/Tasklist for teamwork
b) From the 'Tasks' menu click on the options button and select 'Import Tasks'.
c) After selecting the downloaded file from above steps, click on 'Import file' and wait for few minutes.
d) Review the tasks and then click on 'Import Task'. Wait for the import process to complete as it might take 20 to 30 minutes, as there are more than 1000+ hotel pre-opening tasks and subtasks to be imported.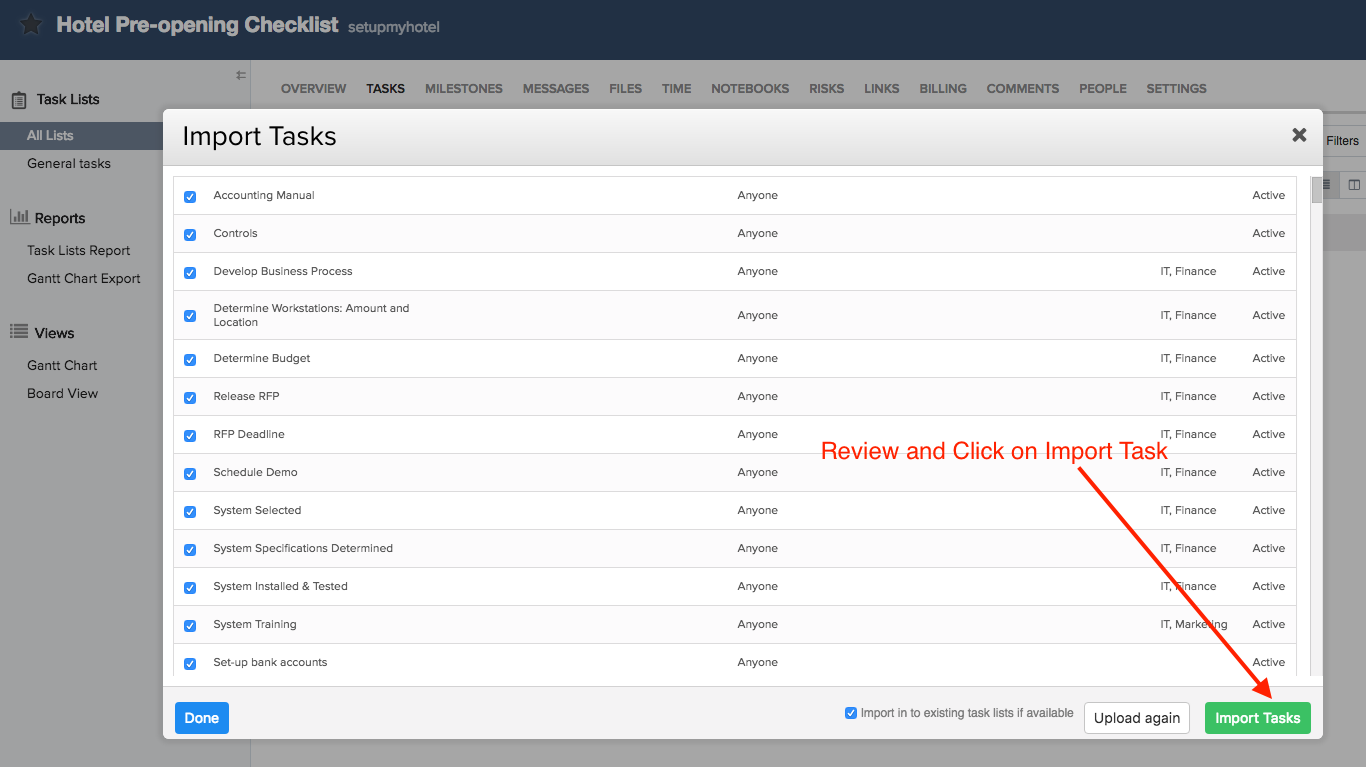 ---
Step 4: Review the imported Tasks
Once the import is completed, from the left-hand navigation panel you can see the details of hotel pre-opening tasks which got successfully imported.
You can now select individual tasks and then assign user who is responsible for the task, due date, remarks etc. and much more.
---